FATHER GOOSE - Ian Robertson
For his remarkable ability to bring people around the globe together in imaginative flights of fancy which almost always involve dance, tempestuous Ian Robertson has been affectionately dubbed "the marriage broker".
Like a many-layered flock of geese inestimable in number, homing in noisily with a fluid and awe-inspiring synchronicity, Ian's magnetism draws a vast flock of friends under his far-reaching wing: the orchestration of it all, the movement in flight, sliding quietly into the slipstream when depleted, resting and surging forth to lead again; Ian has proven to be a force worthy of leadership. He views dance as a universal language, a global heritage which, as a common bond among all peoples of the world, is an essential apolitical tool in the promotion of peace and understanding between collaborating nations.
Dancer, choreographer, director, author and connector - Ian's portrait represents this powerful convergence of individual and collective passion -- dance for the pure joy of movement, and movement abandoned for the joy of the entire flock.


"You are old, Father Williams",
the young man said
"and yet you incessantly
stand on your head
- do you think, at your age, it is right?"
-- Lewis Carrol, Alice In Wonderland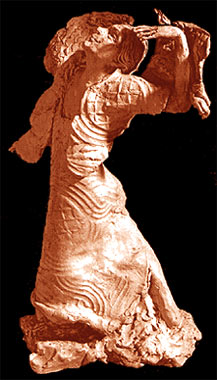 email: ianrobertson@telus.net